Three bedroom apartment, Sale, v Novom Meste, Bratislava, Bratislava - Koliba
Find your new dream home in a unique penthouse, located at the beginning of a quiet private street in the vineyards of Bratislava, in an exclusive spot highly protected area with a permanent ban on the building). One outdoor parking spot along with a private garage offers enough parking options for multiple cars. Upon arrival on the top floor, sealed with
safety glass and secured by a security system, you will find only two truly large-area apartments. There are peace and privacy without the presence of any disturbing elements. The apartment, unique in its size, location, and panoramic views, is divided into day and night parts. Above-standard equipment and ceiling height, underfloor heating, recuperation, air conditioning, and luxury quality materials from the entrance to the terrace are naturally present in this apartment and altogether complete a pleasant atmosphere of unobtrusive luxury and well-being complemented by soothing views of Bratislava, vineyards, and the protected area around.

The day living area of the apartment includes a generous hall with a wardrobe with plenty of storage space, a storage room, and a spacious, almost 60 m2 large, south-facing living room with an optically separated kitchen and dining area. From this exceptional space, you will witness one of the most beautiful panoramic views of the city center and the most stunning and peaceful sunrises and sunsets you can experience in Bratislava. The living area also includes one of the two bathrooms located practically right at the entrance to the apartment and containing a toilet and a shower.

The night part consists of a total of 3 rooms with magnificent views to the west. The expansive second bathroom with a large shower and an atypical bath
have a window with a unique view of the forest park. The largest bedroom has a wardrobe and a private balcony facing north, at the height of the treetops just a
few meters from you. The absolute cherry on top is a unique, almost 60 m2 large, south-facing terrace located as if directly "opposite" Bratislava Castle. It offers an
unobstructed view of the entire center of Bratislava city. An electronically controlled awning system made of the highest quality materials used for sails, including Kevlar, will protect you from the sun in the summer. There is also a nice whirlpool designed for up to four people. Whether with or without champagne, you are guaranteed to experience a whirlpool bath with the most spectacular view. The system of awnings enables you to close off one-third of the terrace, including the whirlpool, into a separate "room" accessible directly from the apartment's southern room. This part of the awning is electrically heated and retains heat even during prolonged snowfall. Whether you use this bonus "winter" space during the day as a temporary study, smoking room, or just as a classic daily "relax-room", just like in the summer you have a unique opportunity to dive into the whirlpool and warm up at any time while looking at Bratislava's cityscape. For the storage of bicycles and other sports equipment, there is a practical lockable cellar space of above-standard size directly in the residential house. The combination of an original location right next to a protected area, interesting views, peace, quiet, and privacy combined with unobtrusive luxury and quality make this penthouse unique.

Listing summary
last floor
4
220 m²
active
own
yes
60 m²
yes
yes
yes
furnished
yes
yes
yes
yes
Property location
Podkolibská, Bratislava - Koliba, Bratislava - Nové Mesto, Slovakia
For more information please contact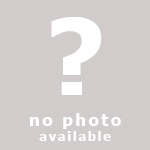 Kristián Hučko
Real Estate Agent



0903 425 560
hucko@impreal.sk
9 listings assigned - View all listings